We serve restaurants
Find new customers, build your business and grow your sales. Become a Grubhub merchant today!
Try Grubhub free for 30 days.
Join Grubhub Marketplace and gain access to all the benefits that go with it. All fields required.
What can Grubhub offer your restaurant?
Reach new customers by listing your restaurant on the largest online food delivery marketplace.
Technology Integration
Streamline your takeout and delivery orders through our restaurant technology app integrations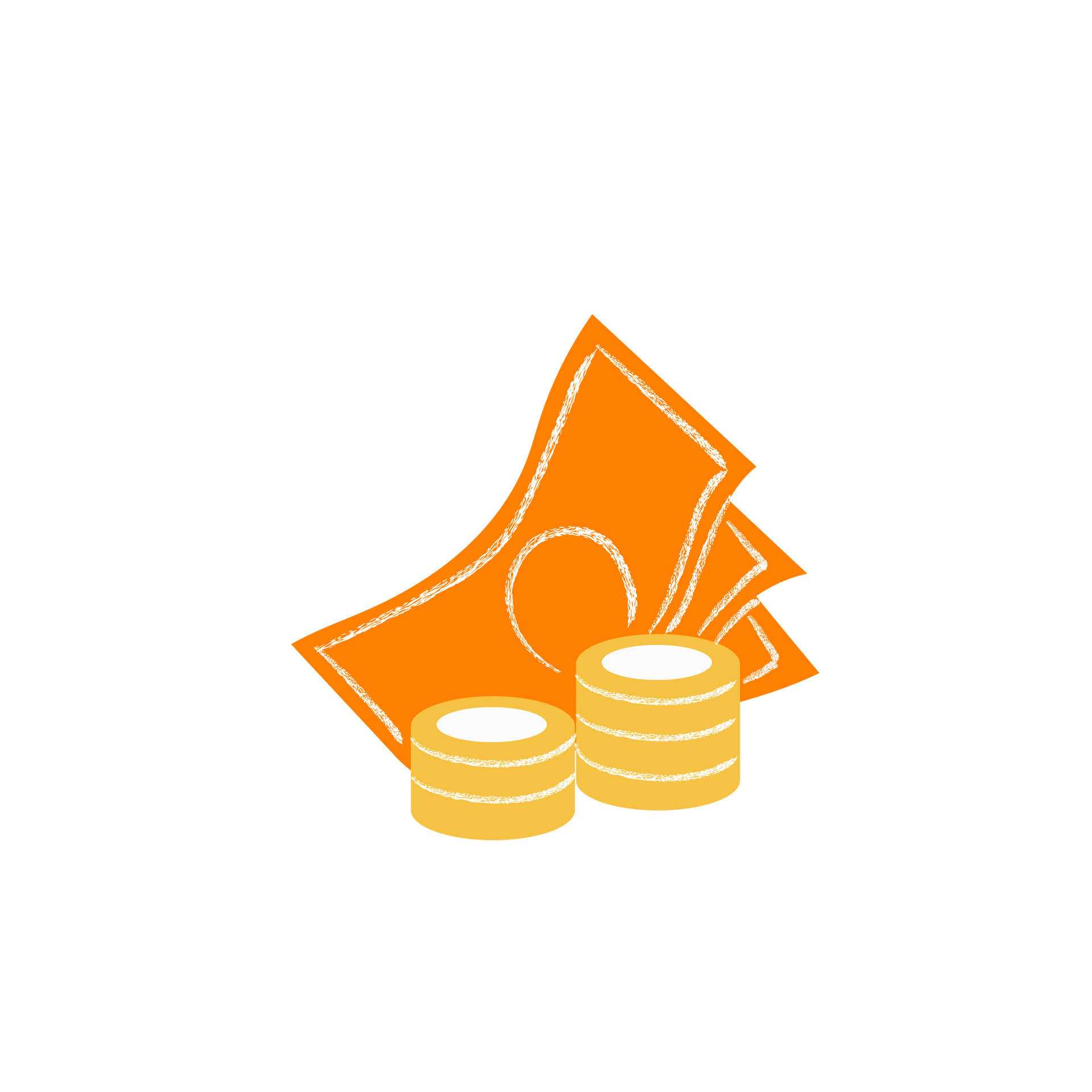 Pricing and Fees
Discover solutions to fit your unique business needs with flexible pricing and rates as low as 5%
Delivery Services
Get your food to your fans—in your neighborhood and beyond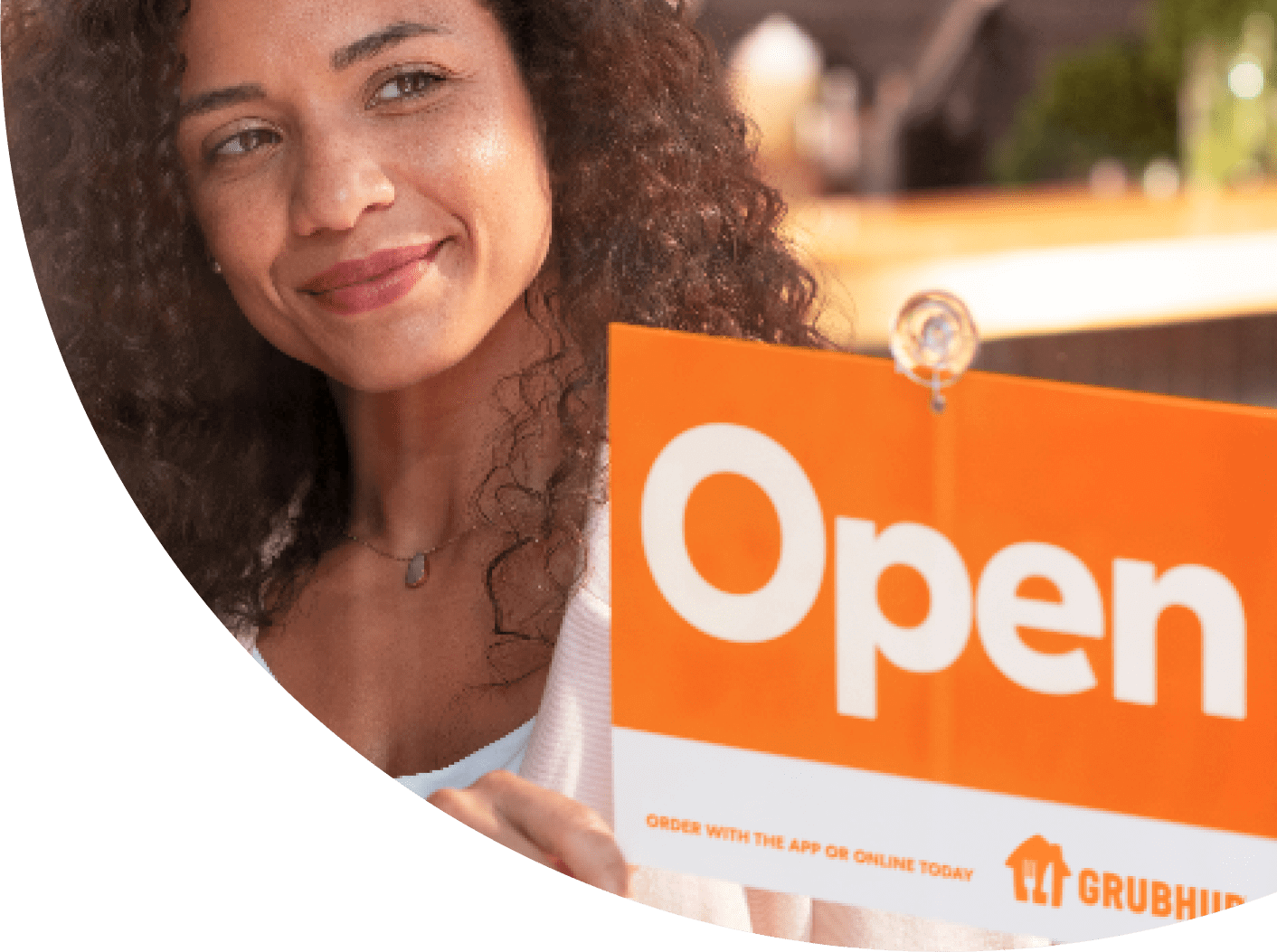 A partner dedicated to your success
We've built our business on helping restaurants like yours thrive and grow. As a Grubhub Merchant and Restaurant Partner, you can tap into best-in-class technology and tools to grow your business and reach new diners.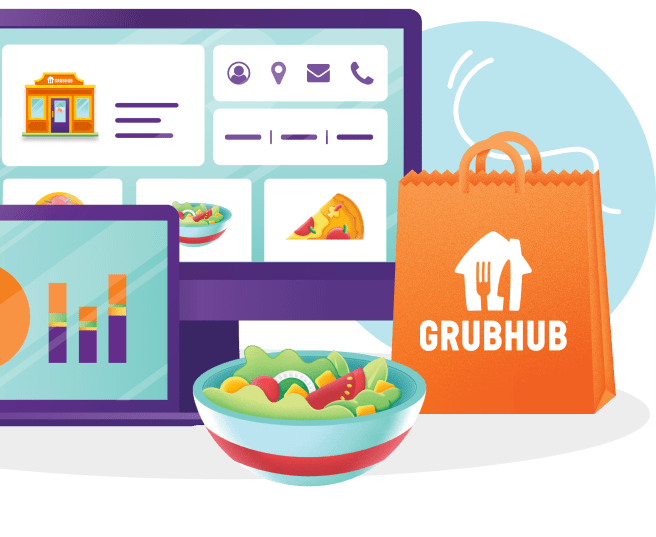 A focus on your profitability

Increase your takeout and delivery order volume, drive more revenue and improve profitability with help from Grubhub.

Tech that integrates seamlessly

Our technology is built to work with what you have today: Over 80% of independent restaurants agree that Grubhub has a business-ready technology package.*

Dedicated restaurant success manager

Get an industry expert who is invested in your success, plus a team of care agents on your side.
Technology Integrations
Increased efficiency

Manage and fulfill Grubhub orders right from your POS.

Real-time menu updates

When you update your POS menu, it's automatically updated in Grubhub.

Less clutter, training and errors

A single system reduces training needs and errors, while freeing up counter space.
Pricing and Fees
Reach more customers

Tens of millions of diners use Grubhub to order food delivery and takeout.

7 out of 10 consumers use Grubhub to discover new restaurants.*

Take control of your listing

You have the power to select your desired level of in-app exposure based on your ability to accept new customers, whether you're short-staffed or ready to take on more.

Name your price

When you sign up with Grubhub, you can choose your level and unlock industry-leading tools to help your restaurant drive success with a 30-day risk-free trial.
Delivery Services
Real-time order tracking

Keep customers and staff updated on order status and timing.

Excellent customer experience and service

Grubhub offers on-time delivery in our insulated bags, plus 24/7 customer care on every order.

Simplify driver management

Grubhub takes on overhead such as driver salaries, insurance and tips.
Have questions on how to become a Grubhub merchant? We have answers.
Don't leave money on the table
The faster you partner with Grubhub, the faster you can grow your business.
Join Grubhub Marketplace and get access to all the benefits that go with it. All fields required.
Already have an account? Sign in