A new recipe for online ordering success
This report from Grubhub and Technomic digs into 2022 online ordering trends and tips for independent restaurant operators.
Get the report
Restaurants of all sizes are investing in online ordering, whether through food delivery marketplaces or their own branded online ordering experience, to reach new customers, build loyalty and diversify their revenue streams.
Download the latest report from Grubhub and Technomic to learn what matters most to consumers when ordering delivery and takeout and how independent operators are leveraging technology, online ordering providers and delivery marketplaces to take their business to the next level in 2022.
63%
of surveyed consumers say their frequency of third-party party delivery orders has increased compared to pre-pandemic*
75%
of independent restaurant operators surveyed currently offer online ordering via a third-party marketplace*
9 out of 10
independent restaurant operators surveyed who use Grubhub agree Grubhub increases the volume of takeout and delivery orders, higher than the competitor average*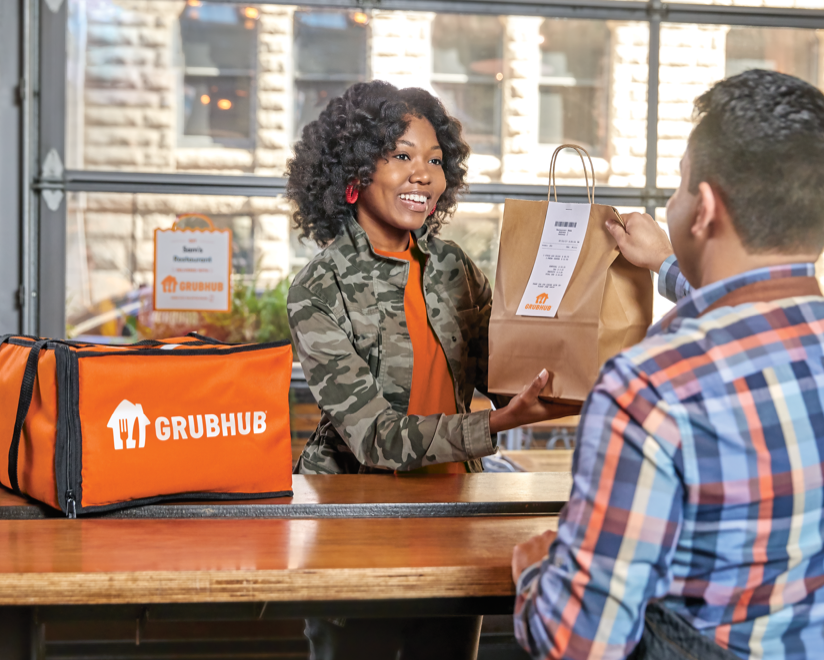 In this report, you'll find
Online ordering preferences from consumers across the U.S.

Insights from independent restaurant operators on how they are adapting their business model to meet changing consumer behavior

Tips on how you can leverage technology, promotional tools, and a partnership with Grubhub to thrive in 2022 and beyond
Download the report
Learn how to boost your business with online ordering
* Source: Technomic, Inc. restaurant industry survey report (2022) in partnership with Grubhub
Don't leave money on the table
The faster you partner with Grubhub, the faster your business can grow.
Join Grubhub Marketplace and get access to all the benefits that go with it. All fields required
Already have an account? Sign in