Community involvement
Serving restaurants is our specialty. Serving the community is our passion.
Sign up for restaurant insights
Restaurant industry roundtables
Our restaurant roundtables bring industry leaders together to share insights on issues of importance to restaurants today.
On September 1, Greg Hill, founder of the Restaurant Strong Fund, discussed with other restaurant leaders how to move their businesses forward in this post-pandemic era.
During Pride Month, some of our LGBTQ+ restaurant partners chatted with Whembley Sewell, editor in chief of them, about creating places of diversity and contributing to their communities.
In a roundtable with Asian American and Pacific Islander (AAPI) restaurant leaders, Chiling Tong, CEO of the AAPI Chamber of Commerce, led a discussion about the power of food to bring people of different cultures together.
Grubhub's Donate the Change program
Since launching in 2018, Grubhub's Donate the Change program has given our diners an easy and powerful way to support charitable causes and public interest organizations across the country. Thanks to the generosity of our diners and Grubhub's match, we've raised over $40 million.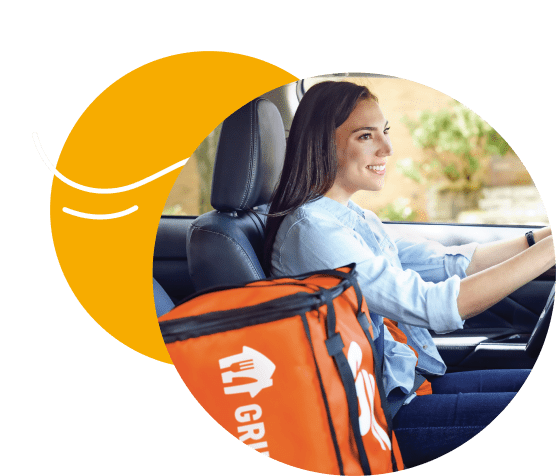 Grubhub Driver Grant Program
We created the Grubhub Driver Grant Program to support Grubhub delivery drivers who are creating meaningful change in their communities through education, civic engagement and philanthropic work. So far we've awarded $10,000 grants to 30 recipients.
RestaurantHER
Grubhub founded RestaurantHER in 2018 to help female chefs and culinary leaders navigate and overcome barriers to success. Fewer than 7% of head chefs are women. We hope to help change that inequality through RestaurantHER, a home for women-led restaurants and their inspiring stories.
Learn more at RestaurantHER
Have questions about our community initiatives? We have answers.
Don't leave money on the table
The faster you partner with Grubhub, the faster your business can grow.
Join Grubhub and get access to all the benefits that go with it. All fields required.
Already have an account? Sign in
Don't miss out - drive higher ROI for your Restaurant!
Nearly 9 out of 10 restaurant owners surveyed agree that Grubhub delivers a high ROI to their business - higher than the competition average*
Thrive on your own terms with flexible pricing and marketing rates as low as 5%.
Explore pricing options
*Grubhub Restaurant Intelligence Technomic Report 2022