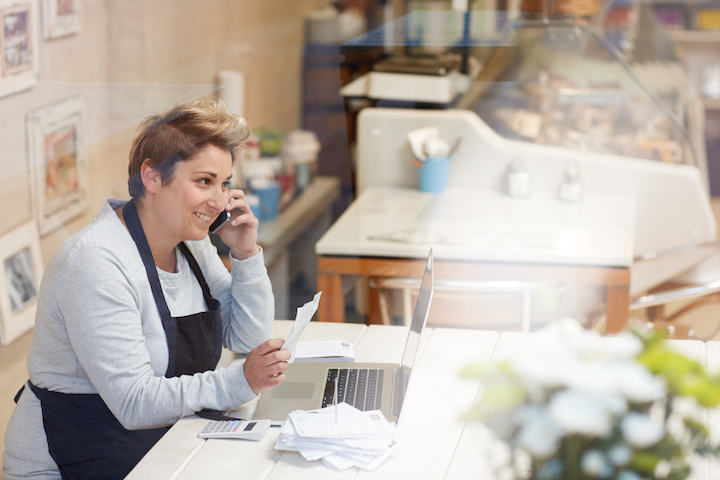 You Asked, We Answered: Top Tax Questions from Restaurant Owners
December 5, 2019
With tax season right around the corner, it's time to get your restaurant's financials in order. Not sure where to get started? Check out the answers to some of the most common tax questions we receive from restaurant owners.
From viewing your 1099-K online to getting it reissued, this Q&A will help point you in the right direction come tax time.
How can I view my statements online?
A: Log in to your Grubhub for Restaurants account. If you don't remember your username or password, contact Grubhub Restaurant Care at (877)-799-0790.
How do I reconcile my statements to the monthly numbers reported on my 1099-K?
A: Start off by downloading all of your Grubhub statements from Grubhub for Restaurants. Next, identify the prepaid order amount at the top of the statement. If your restaurant received separate payments from Seamless in 2016, go ahead and add the total order value – before fees – from the Seamless statement.
One last thing to keep in mind is that if you own multiple restaurants that use the same taxpayer name and number, you're going to have to combine the data for each of those restaurants.
I think I lost my 1099-K. Is there a way I can get it reissued
?
A: Absolutely. If you never received a copy of your 1099-K or simply misplaced it, email [email protected] and we'll send you a password-protected email with your 1099-K. The email will come from our service provider – Tax1099.com – so be sure to check your spam folder if you don't spot the email within two business days of your request.
Visit our Restaurant Help Center for more answers to Grubhub-specific, tax-related questions. If you still have a few lingering questions leading up to tax season, consider scheduling a meeting with a tax consultant to make sure you have all bases covered.
Sign up with Grubhub for Restaurants to tap into millions of hungry customers.