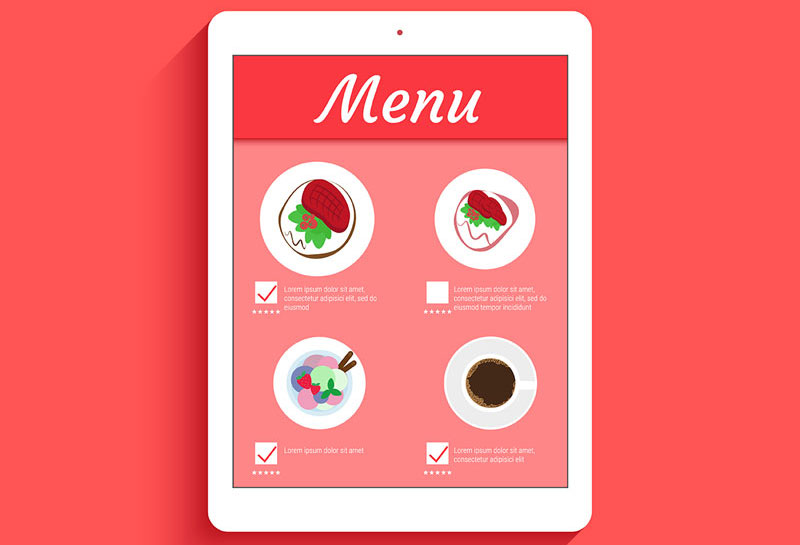 Is a Bigger Menu Really Better?
May 6, 2015
In the restaurant industry, size always matters. From meal portions to dining area square footage or take-out containers, the right size can make or break a customer's experience. And the same applies to restaurant menus.
For years, the aim has been to create a restaurant menu capable of pleasing any appetite. But now this trend is starting to reverse itself, and smaller, more specialized menus are becoming a popular option.
Restaurant menus shrink as sales swell
From 2013 to 2014, the number of menu items at the top 500 U.S. restaurant chains dropped 7.1 percent, according to Technomic data.
Last year, the average size of U.S. restaurant menus shrank to about 93 items. And for newly opened restaurants, that number plummets to around 60 items. Nationwide chains including IHOP and Tony Roma's have unveiled slimmer menus, aiming to replicate the success of minimalist favorites like Chipotle and In-N-Out Burger. Even McDonald's has publicly attributed its lack of sales growth to a bloated menu.
As customers become more discerning about what and where they eat – not to mention what ingredients go into their food – restaurants with shorter menus are likely to win wallet share.
Making the case for smaller menus
Trimmed-down menus aren't just a passing consumer fad; they can help restaurants focus efforts, save money and boost profits. Here are a few ways choosing to create a restaurant menu with fewer options can benefit your business in the long term:
Lower operating costs: Concentrating on a few core dishes or cuisine types can help save dramatically on inventory and avoid wasting budget on niche ingredients used in low-selling items. In some cases, smaller menus allow you to order more products in bulk, often at discounted prices. A limited menu can also mean a simpler supply chain, reducing the time spent juggling multiple vendors and contracts.
Higher quality: Many customers would rather spend their money at a restaurant that makes 10 mind-blowing dishes than one offering 50 mediocre ones. Restaurants with limited menus are free to buy better quality ingredients (e.g., fresher, locally sourced, healthier), which ultimately become selling points of their own.
Smarter marketing: Streamlined menus take a lot of the chaos out of planning restaurant marketing campaigns and promotions. Focusing a menu around fewer dishes also helps you develop a more recognizable brand. Customers have an easier time identifying a new restaurant to try, or recommend to a friend, if it specializes in sandwiches or Greek favorites rather than being a jack-of-all-trades.
Customization: To create a restaurant menu that's simple, you don't need to sacrifice choice. Even a small menu with five sandwiches can accommodate endless combinations based on bread, toppings and spreads. Customers welcome the option to tweak dishes to their own tastes, but they don't need a sprawling menu to do so.
Interested in more tips on how to build a successful restaurant business? Subscribe to The Tip Jar today!